If you're like lots of people in the RV world, you're excited about the new Gulf Stream Coach Vintage Cruiser lightweight travel trailers.  it's easy to see why!  Vintage Cruisers capture the colors, styles, spirit, and fun vibe of the 1950's in trailers that feature all the latest high-tech features we need and want.
You'll find lots of information about the Vintage Cruiser on our Web site.  (Here's a direct link.)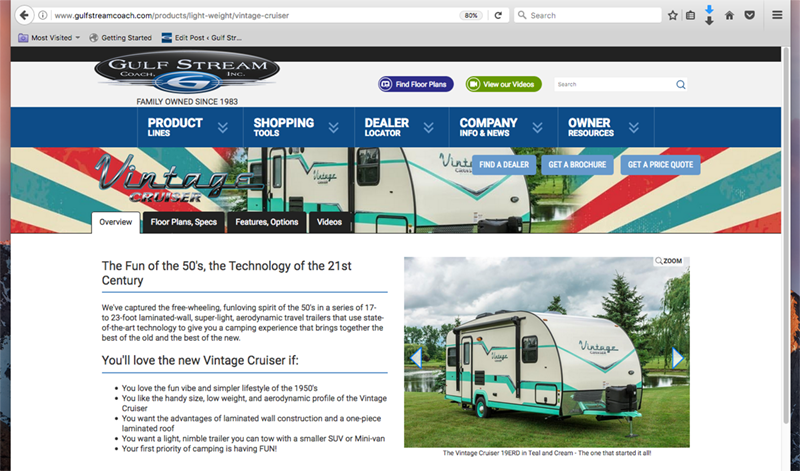 But if you're looking for pictures, comments, and posts from actual Vintage Cruiser owners, pay a visit to "The Vintage Cruisers" group on Facebook.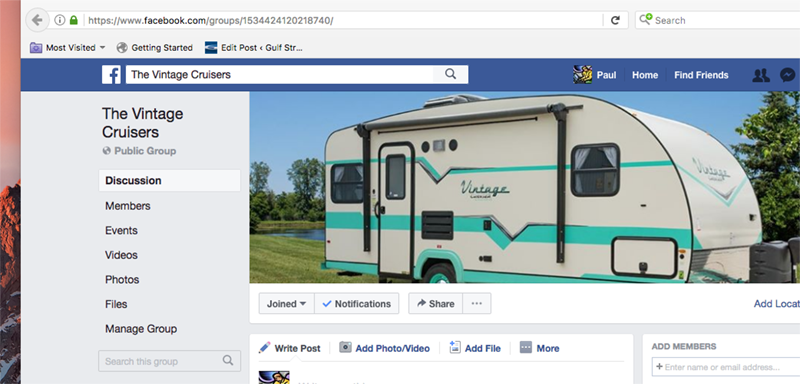 There you'll find hundreds of current Vintage Cruiser owners, (and many Vintage Cruiser fans) who have posted pictures of their camping experiences.  You will see some of the great decorating touches owners have added, and suggestions for storage, entertainment, and FUN!
After all, FUN is the key "standard feature" of the Vintage Cruiser.  Just pull into any campsite and you'll see the reaction of other campers.  It's an instant icebreaker, conversation-starter, and friend-maker.
That's a lot like The Vintage Cruisers Facebook group.  Feel free to pay a visit – and join up, if you like!