– And Our Motor Homes Have It!
Enthusiasts are singing the praises of the new Ford 7.3L V8 engine designed for RV's introduced in 2020. We love it too, making it the standard engine for our Conquest C and BT Cruiser motor homes.
The "Premium" 7.3L V8 we use has two things every RV'er wants more than anything else: Plenty of power and plenty of torque! Just look at the ratings:
• 350 horsepower
• 468 lbs.-ft of torque
That's the kind of muscle you want to put your family on the road, no matter where that road may take you. And while RV'ers drool over ratings like these, the 7.3L has other strengths that make it the ideal RV power plant.
Famous Durability
The new 7.3L V8 optimizes power with a cast-iron block, forged steel crankshaft, aluminum heads and variable cam timing. Attached is a 6-speed automatic transmission with a Tow/Haul mode and Auxiliary oil cooler.
Widespread Serviceability
No matter where your adventure takes you, you're never far from Ford Factory-Authorized service, parts, and repairs. No other auto manufacturer blankets North America better than Ford.
Economy and Efficiency
Nothing matches the combination of economy and efficiency of the RV-optimized Ford 7.3L. It's not only the lowest-priced option in its class, it uses readily available Regular (87 octane) gasoline.
Almost 60 Years of Experience
Ford has six decades of experience building RV-ready engines and drive trains. No other manufacturer can come close to the depth of knowledge Ford brings to the RV market.
Make Sure That Ford 7.3L V8 Is Driving A Gulf Stream Coach Motor Home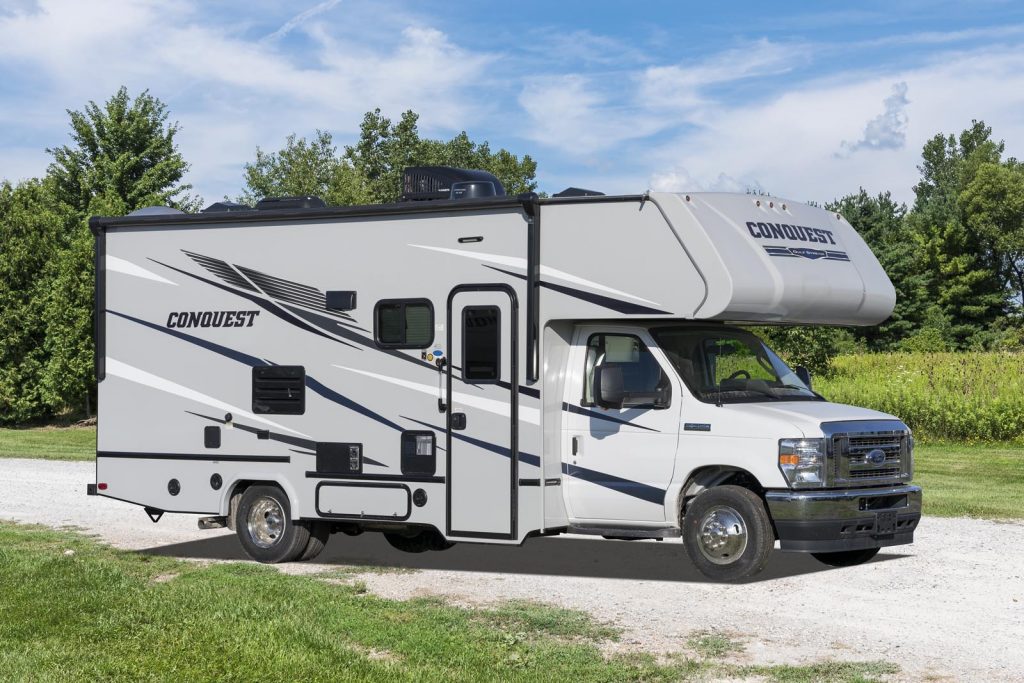 If you're shopping for a Class C, you will quickly learn that the Ford chassis is used by many other RV builders. You will find other chassis options out there too. But expect to add tens of thousands of dollars to the prices of motor homes built on other platforms. Even a chassis with lower capacity and less power can cost more. That's something that simply doesn't make sense to us.
Only Gulf Stream Coach can give you the "Cradle of Strength"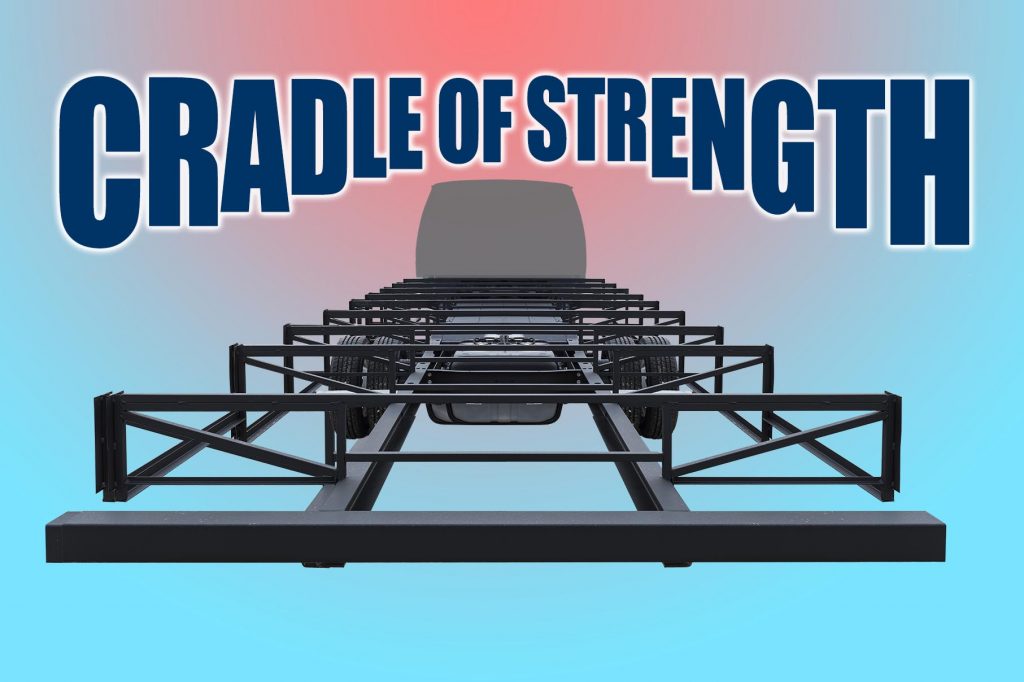 Once you decide that the Ford chassis (and that new 7.3L V8) is right for you, consider this. Only Gulf Stream Coach can offer the exclusive "Cradle of Strength." Gulf Stream Coach invented and validated the "Cradle of Strength" in its R&D department more than thirty years ago. By adding the strength and weight of steel to the chassis, the Cradle of Strength improves the handling, stability, and safety of our motor homes.
Get The Whole Story
You can learn all about Gulf Stream Coach motor homes at these links: