Here's a first look at the stunning new exterior graphics now available on any new BT Cruiser. As you can see, it's an artful combination of gel-coat fiberglass and broad areas of custom paint. In addition to being drop-dead gorgeous, it's far more economical than full custom-paint graphics.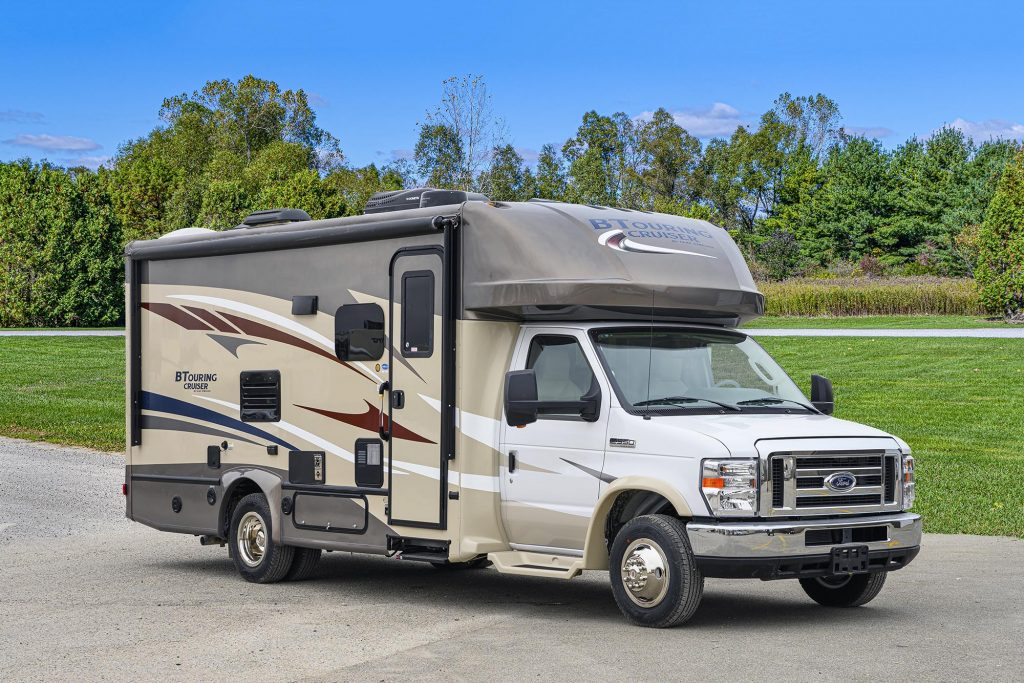 For many, it's the best of both worlds: Head-turning, wow-inspiring looks, AND significant savings! It's another GREAT reason BT Cruiser should top your list if you're shopping for a couples-focused, road-friendly, down-sized, luxury motor home. (Get the whole story on the BT Cruiser here!)
BT Cruiser beauty is more than skin deep!
Underneath the new exterior graphics for the BT Cruiser are a host of things that make it unique, including:
The Gulf Stream Coach-exclusive Cradle of Strength®, a network of steel chassis reinforcements and enhancements.
Azdel, the super-light structural wall substrate that can't absorb water, won't mildew, and offers superior temperature and noise insulation.
A 4 kW generator to provide electrical service no matter where you stop or set-up camp.
Frame-mounted seat belts at every seating position, to greatly enhance passenger safety.
14 more luxury and convenience items we include on every BT Cruiser, that other companies consider extra-cost add-ons.
BT Cruiser – Still "the sports car of motor homes"
It's important to mention the other aspect of the BT Cruiser that makes it a favorite among dedicated motor home travelers, too. It's the way the BT Cruiser handles on the road. From interstates, to city streets, to parking lots, the BT Cruiser has proven it's "the sports car of motor homes."
And just in case you were wondering…
YES, we still offer our bold-and-beautiful full-body paint graphics and our stylishly subtle standard tape graphics. The choice is yours!