The design experts at Gulf Stream Coach have done it again – They've tapped into our sense of nostalgia and tradition to create a completely new travel trailer, and it's called the Cabin Cruiser.  One look inside and you'll be captivated by the warmth and charm of the knotty pine paneling that captures the look and feel of a classic yacht.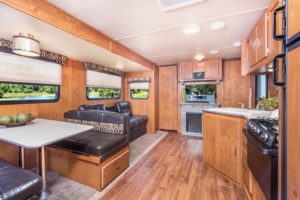 The yachting connection holds up well in many ways.  After all, our Cabin Cruiser is a rugged, comfortable, self-contained vessel that lets you cruise wherever your heart desires, and gives you a secure, and comfortable way escape, relax, share time with family, and entertain friends.  It's the "yachting lifestyle" without the waves – and without the huge price tag.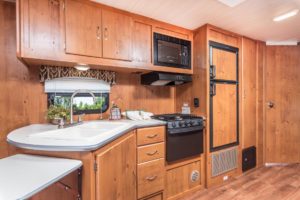 The 'hull' of the Cabin Cruiser uses light yet rigid walls of welded square tube aluminum, with laminated layers of fiberglass, closed-cell poly foam insulation, and vinyl-clad paneling, to create a secure, climate-controlled living space.  Of course there's a complete kitchen, although in the Cabin Cruiser, you may want to call it a Galley.  Either way, you'll be able to create everything from snacks to full meals for the crew, with a double-bowl sink, range, oven, microwave, power vent, and double-door refrigerator/freezer.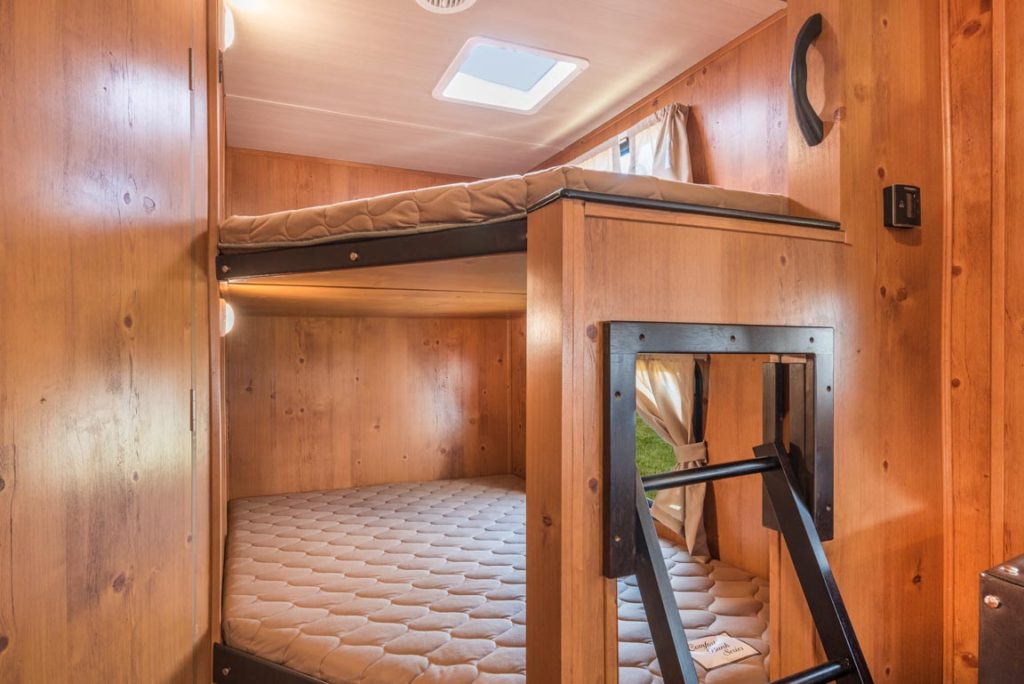 There's a full bath too (sailors would call it the 'head') – with a washstand, wood medicine cabinet, tub/shower, skylight, power vent fan, and foot-flush toilet.  All the electronics you need to stay in touch with the world you've left behind are available, too, from HDTV to Blue-Tooth-enabled Home Theater sound, along with convenient 110 volt outlets, USB ports, connections for solar panel power, and hookups for a color backup camera.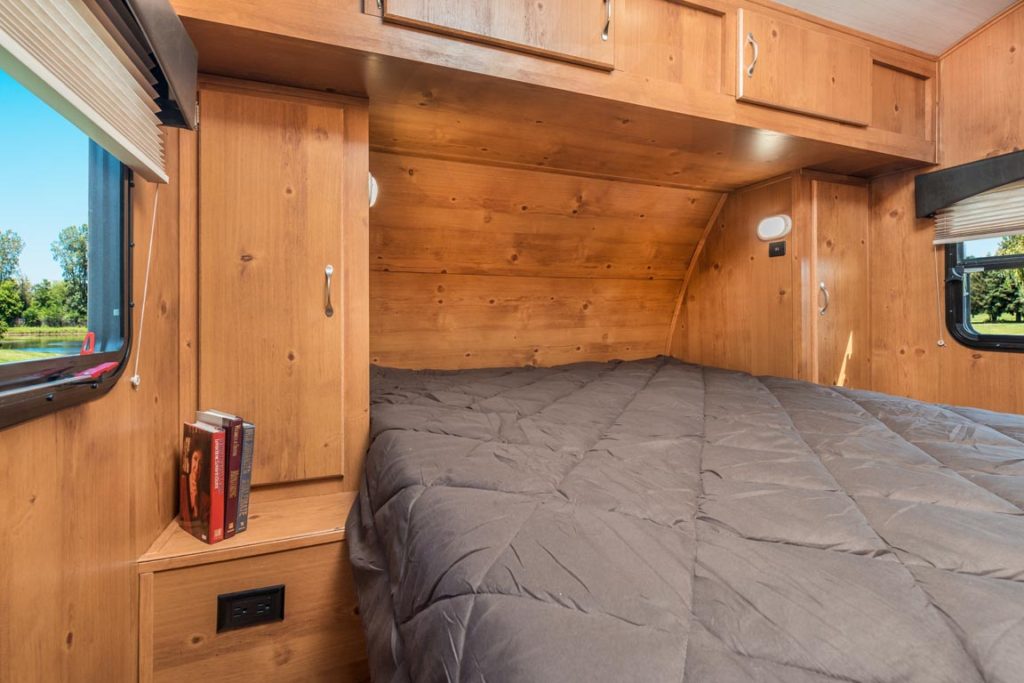 Two Cabin Cruiser floor plans include bunks for younger members of the crew, and all three have a master suite – or "stateroom" for the Captain and First Mate.  (We'll leave it up to you to decide who is who!)
Our Cabin Cruiser is the "yacht" that lets you cruise the highways and byways in comfort, and dock wherever you find adventure and relaxation.  Anchors aweigh!