As soon as you start looking at RVs, you'll encounter a new language filled with terms that mean little to the uninitiated. The "RV Classes" that are mentioned by manufacturers and dealers can be pretty confusing until you know what they mean. Here's a quick rundown that will help:
The Recreational Vehicle Industry Association (RVIA) has defined several "Classes" of RVs. The official Classes clarify the kinds of products available for the government offices that regulate them.
A "Class A" RV . . .
Is a motor home that includes living space AND a driver's compartment built by an RV manufacturer. Class A's begin life as 'bare-bones' chassis with running gear, engine, steering wheel, and little else. Everything else is added by the RV maker. Class A motor homes are often the biggest and most luxurious RVs on the road, and have profiles similar to buses. Typical size: L: 26' to 42'; W: 8'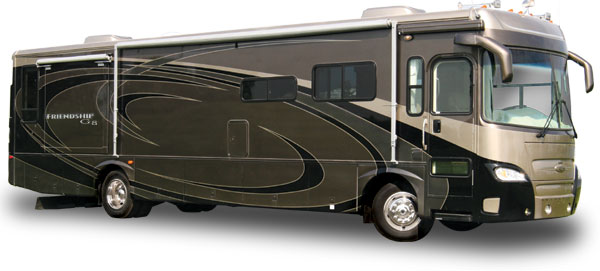 A "Class B" RV . . .
Is a motor home based on a cargo van that uses the original driver's compartment and metal body of the van. The RV maker adds all of the interior accommodations, and a raised roof to provide standing room inside. Class B motor homes are the most compact RVs on the road, and resemble service vans with high-top roofs added. Typical size: L: 16' to 25'; W: 7' to 7.5'
A "Class C" RV . . .
Is a motor home with a bare steel chassis and driving gear (like Class A's), and the original driver's compartment (like Class B's). The RV maker adds everything behind the driver's compartment. The result is a box-like space behind the cab with all walls, roof, floor, and interior accommodations added by the RV maker. Class C's often have bunk space for children/guests above the cab. Typical Size: L: 21′ to 35′, W: 8′ to 8.5′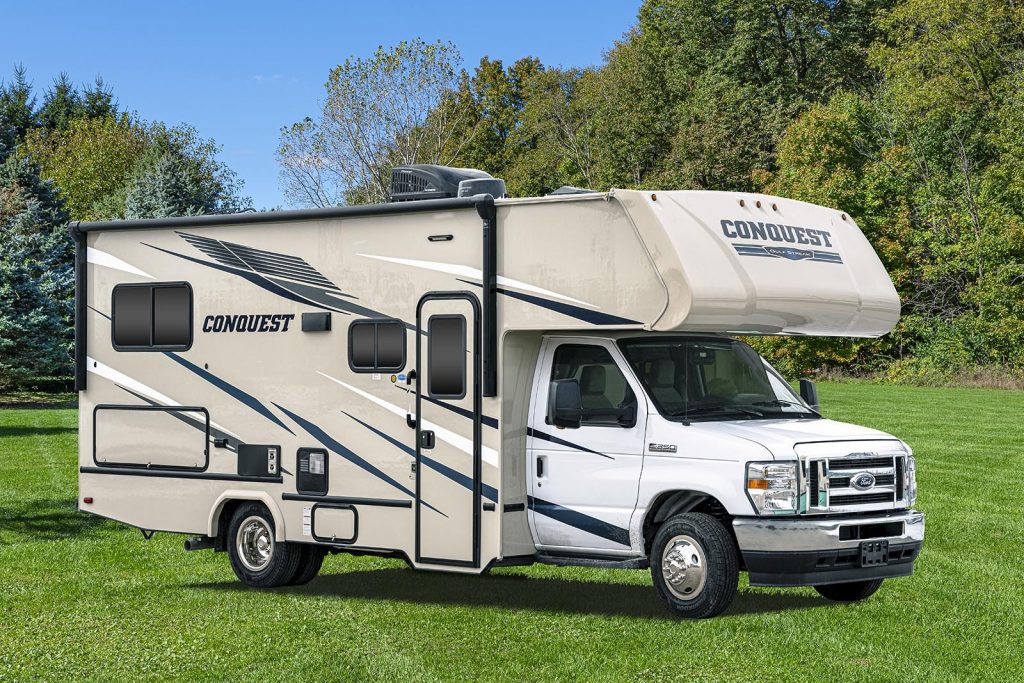 RV manufacturers have created products that blur the lines between the official RV Classes. For example, you'll find "Class B+" motor homes as well as other variations. In fact, one of the most popular products produced by Gulf Stream Coach is the BT Cruiser. It's a down-sized luxury motor home that bridges the gap between Class B and Class C. The BT Cruiser offers the advantages of a smaller, lower profile than standard Class C's, but more space and power than standard Class B's.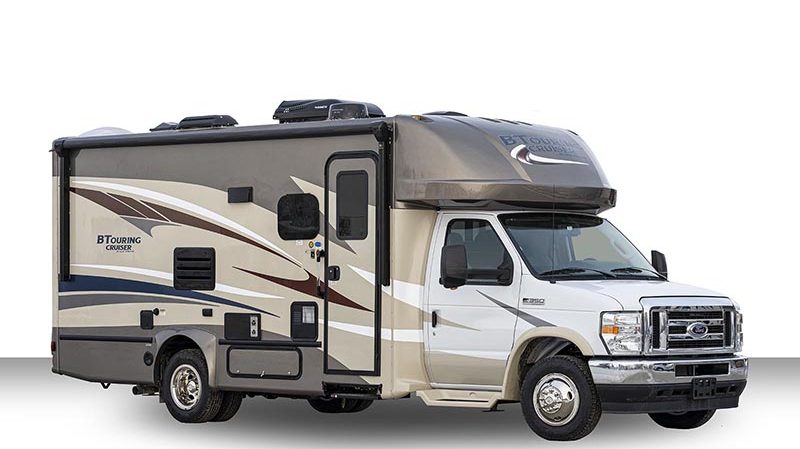 When it comes to towable RVs, here are two official RV Classes recognized by the RVIA.
A "Travel Trailer" . . .
Is an RV with a hitch mounted low on the frame so it can be towed by a pickup truck, SUV, or passenger car with a bumper- or frame-mounted receiver. RV manufacturers build the walls, floor, and roof of the trailer, as well as all of the accommodations inside. There are many of variations, sizes, and styles of travel trailers covered by this broad description. You can start here to see a wide range of our most popular travel trailer models. Typical size: L: 12' to 38'; W: 7' to 8'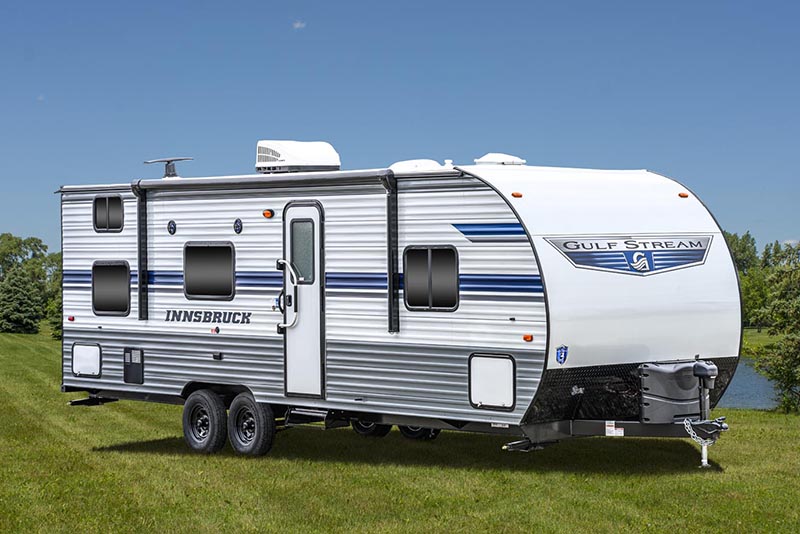 A "Fifth Wheel"…
Is a specialized travel trailer with a hitch designed to fit a receiver installed in the bed of a pickup truck. This type of hitch provides support for the Fifth Wheel directly above the rear wheels of the pickup. The setup also provides additional living space, better maneuverability, and a tighter turning circle than trailers with bumper-mount hitches. Typical size: L: 25' to 45'; W: 8'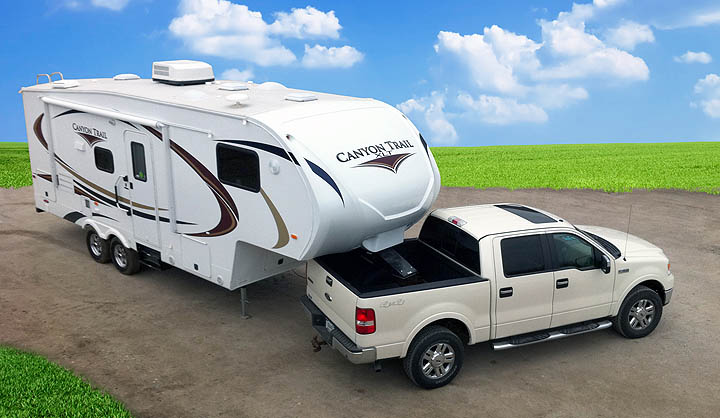 And, yes, as you might expect, the RV industry has created many trailers that stretch these two categories. But this list of the five basic, most-popular "RV Classes" will help you identify and categorize virtually all RVs. Want to explore more? Check out this article, one of many online that discusses RV Classes.